At Fordoche Re-Steel, we believe a solid foundation is beneath every success.
Since 1997, our company has been exclusively dedicated to the laying and assembly of rebar. This means we have a sharp attention to detail that helps us construct a steady, reliable base for each and every project.
Over the years, we've mastered our techniques to create structurally sound projects with companies like: Performance Contractors, Turner Industries, Cajun Industries, and Excel Group.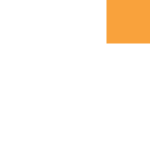 We have a uniquely efficient technique that can finish some jobs in half the time without sacrificing quality. And saving time is just one part of it. You'll be saving money, too and you'll walk away confident it will pass inspection and move forward to the concrete phase.
When it comes to the actual job, we have high standards for our safety measures and certifications. Our staff is fitted with TWIC cards, security passports, and other necessary certifications so that we're ready and willing to get in and start on any project we're assigned to in industrial plants.
With these certifications comes an impeccable safety record, and one that we take pride in. We care just as much about our employees as we do our clients, and we always want to make sure safety is top of mind, so we can deliver our best performance.